Yarker offers strong and durable metal roofs. These roofs are tough and last a long time. They protect your home from rain, wind, and sun. Let's learn more about Yarker's metal roofs.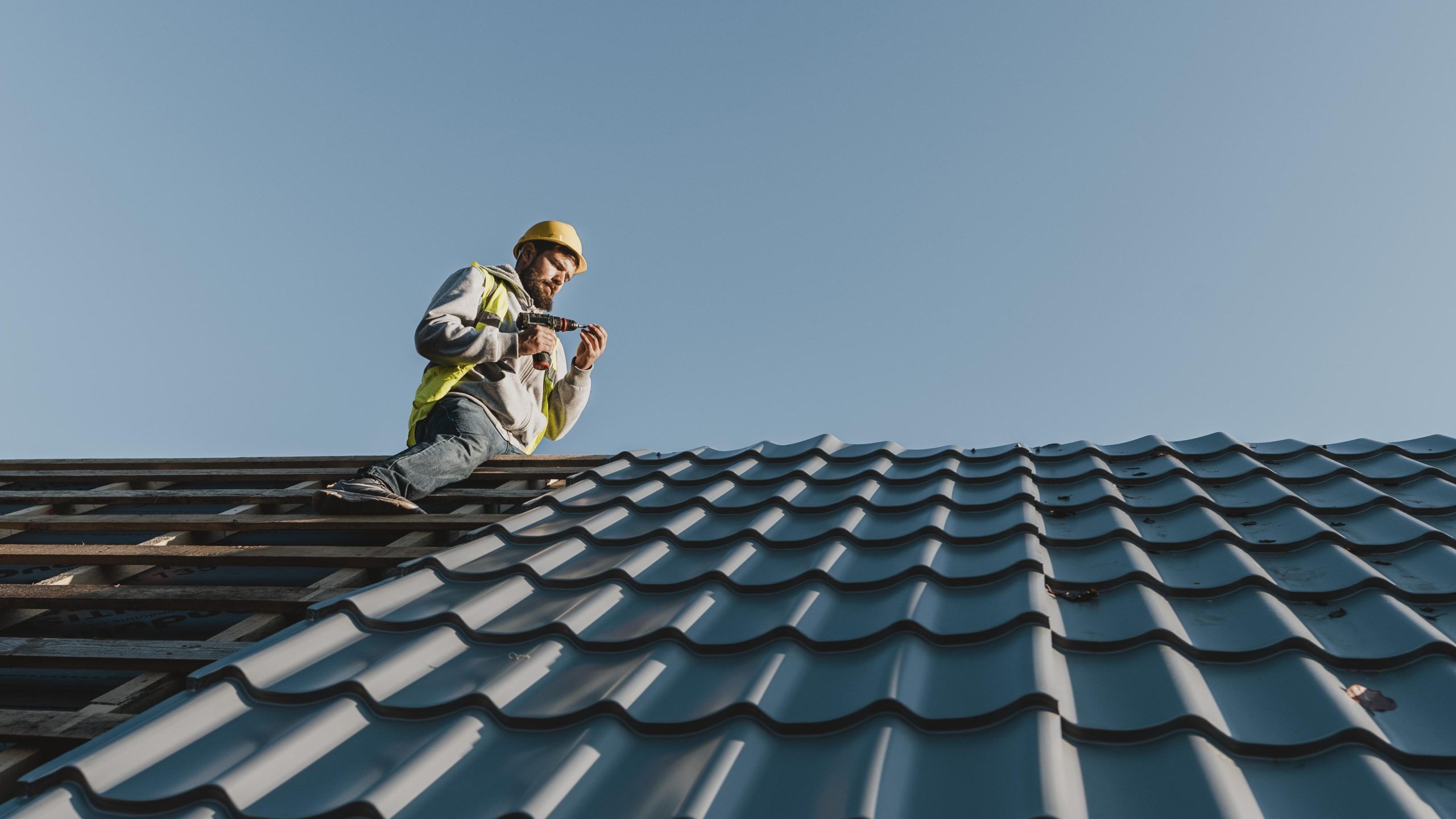 A metal roof lasts a long time, but, like any roof, it needs to be taken care of. You have to look for problems early to avoid big and expensive ones. This article talks about five signs that show your metal roof might need fixing.
Visible Rust:

Rust is the arch-nemesis of metal roofs. While many metal roofs are treated to resist rust, no coating lasts forever. If you notice patches of rust forming on your roof, it's a clear sign that the protective coating has deteriorated or been compromised. Rust can weaken the metal and lead to leaks if left unaddressed. Regular inspections can help catch rust early, and repairs can involve cleaning and recoating the affected areas or replacing damaged panels.

Loose or Missing Fasteners:

The fasteners, such as screws or nails, used to secure metal roofing panels can become loose or even go missing over time. This can result from natural expansion and contraction due to temperature fluctuations. Loose or missing fasteners can cause panels to lift, creating openings for water infiltration. If you hear rattling sounds during windy days or see any loose fasteners, it's crucial to have them tightened or replaced promptly.

Leaks and Water Stains:

Water stains on your ceilings or walls are obvious indicators of a roof leak, but by the time these stains become noticeable, the damage may already be extensive. Regularly inspect your attic and ceilings for signs of moisture or water infiltration. Additionally, check for any dark spots or discoloration on the underside of your metal roofing panels, as these can signal potential leaks. Addressing leaks promptly is vital to prevent not only further damage to your roof but also potential structural issues within your home.

Deteriorated Sealant:

Sealant helps keep water out around things like vents, chimneys, and skylights on your roof. But over time, it can get worse because of the weather, making little holes or cracks that let water inside your house. Check the sealant around these things often and see if it's getting worse. If it is, putting new sealant on can stop leaks and make your metal roof last longer.

Buckling or Warping Panels:

Metal roofing panels should lay flat and evenly across your roof's surface. If you notice any panels that are buckling, warping or have become misaligned, this is a clear indication of a problem. These issues can result from improper installation, expansion, and contraction, or structural problems. Addressing them promptly is essential to maintain the integrity of your roof and prevent further damage.
In short, a metal roof can protect your home for a long time, but it can still get damaged. Regular checks and maintenance are important. If you spot issues, consult a roofing expert. They'll assess the problem and advise on necessary fixes to maintain your metal roof. Quick action can prevent costlier issues down the road, saving you time and money.
Ready to upgrade your roof? Choose Yarker's metal roofs for long-lasting protection. Don't wait, contact them today to get started on a safer and more durable home!