The kitchen is a holy place where culinary magic takes place. And, much as magicians use strong instruments to do a trick, you would require high-quality appliances to perform delectable cuisine. Enter the holy trinity of cooker hoods, hobs, and ovens, which are a must-have in any HDB or private residence. From cooking your meals to cleaning odors, these kitchen fixtures are essential since they are likely to survive for more than a few years.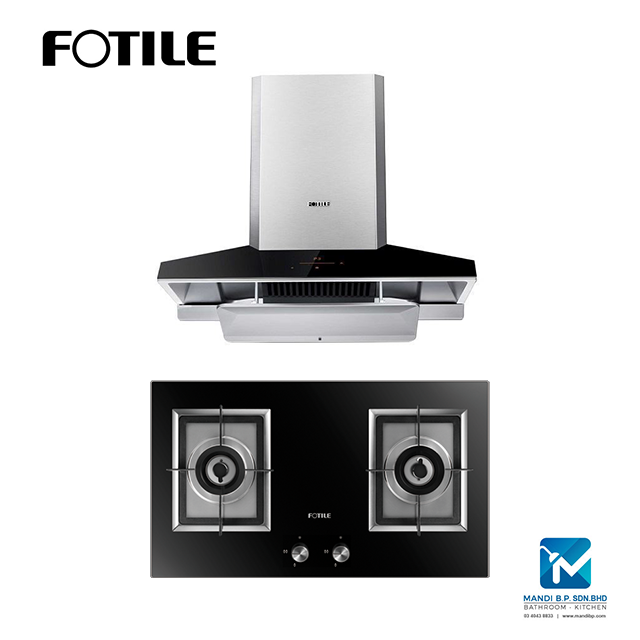 We understand that deciding what to buy might be difficult owing to the market's dizzying array of options and the jargon-filled specifications of various models. So, ambitious chefs, here's the scoop to get you started on your journey to Masterchef greatness.
Hobs
When selecting hob kinds, consider your favorite cooking manner.
Your grandmother most likely used a classic gas stove, which had handheld control knobs and is still common in many homes. Radiant and induction hobs are the latest kids on the block, both of which use electricity rather than an open flame.
A subtle distinction: radiant hobs use heat from electricity beneath the glass, whereas induction employs magnetism, as in elementary school science projects.
Examine the foods you're likely to prepare to determine which type is best for you. Do you enjoy fried rice with flavorful wok hei? Gas ranges are your best buddy. Do you require speedy meal preparation since you are usually in a hurry to eat? Fast-heating induction hobs will suffice.
Consider cleaning ease, safety, and electrical consumption.
Induction hobs are the easiest and safest to clean, followed by radiant and gas hobs in that order. However, in terms of cost, it is the opposite way around.
Even if you like induction because of its sleek appearance, it may not always be a choice. If you live in a high-rise building, your overall maximum electrical load is generally approximately 40 amps. You're more prone to experience power trips if you go any further.
FYI, 3-burner induction hobs may easily reach 32AMP when fully loaded, so go with gas, scale down to fewer burners like these, or make sure other appliances like air conditioners aren't running at the same time.
Examine your cookware
As the phrase goes, "tools maketh the man," so does cookware maketh the chef? Your Masterchef level is determined not only by the type of pots and pans you have, but also by the type of hob you have.
For example, your mother's favorite Corningware or claypot rice pot will not work well with induction hobs. Simply because these components lack iron and hence cannot activate the magnet-based heating process.
If you're wondering if your IKEA pots and pans are safe, keep an eye out for this three-coil indication! They should ideally have a level foundation for uniform heating.
Cooker hoods
Consider the size and arrangement of your kitchen.
We're not kidding when we say there's a secret formula for selecting cooker hoods.
To calculate your extraction rate, multiply the dimensions of your kitchen (length x width in M3) by 10. This refers to how quickly your cooker hood can suck away those unpleasant odours – choose one with a capacity of more than 400M3 for enough air suction or more than 600M3 for enhanced power.
Consider the arrangement of your kitchen as well. If you have an island (which we think is nice), choose a freestanding hood that is right over your island counter. If your kitchen is against a wall, choose wall-mounted chimney hoods or slimline models with the motor tucked away in cupboards for maximum aesthetic appeal.
Adjust the intensity of your cooking sessions in relation to the suction power.
When choosing the correct cooker hoods, consider the type and frequency of your cooking, just as you would when choosing hobs.
Deep frying, charring, and other oilier styles of cooking need strong suction to avoid smelling like you've just come out of a BBQ party. Typically, a chimney hood will suffice.
If you like get dabao cuisine from a neighboring restaurant, a slimline hood will sufficient for light cooking — and some may even be retractable to save room.
Select detachable filters for ease of cleaning.
I'll be honest: I despise cleaning. In fact, my domestic task ethic is, quite literally, less is more. If you feel the same way, choose a cooker hood with a detachable grease filter to make cleaning easier.
If this filter is dishwasher-safe, you won't have to scrub all that gunk out by hand.
Ovens
Determine the primary use of the oven.
Ovens are no longer the one-trick pony of our grandparents' generation. Many versions on the market, on the other hand, can function as a microwave, steamer, and even food reheater.
Healthy-eating #fitspos should search for extra streaming options, while warming and microwave functions will come in handy for busy office employees.
We really like the option that allows you to grill inside a small area of the oven, saving you money on energy expenses if all you want to do is cook two chicken drumsticks instead of a complete pan. There is also a full-width grill function available on the market, which you can easily switch between if you have more food.
Determine the number of persons you expect to serve.
In general, a young couple that has recently moved into a BTO does not require as large an oven as a multi-generational family who enjoys large roasts for special occasions.
With 1 or 2 people, you may easily get away with oven sizes of approximately 45L, however bigger families should choose for oven capacities of at least 60L to cook multiple items at once.
For more information about hood hob malaysia, please visit https://www.mandibp.com/