The Die-Casting process is a molding process like casting but with high pressure and high speed. The material is first liquefied and then inserted / injected into the mold with high pressure and speed, so it needs equipment with special materials such as tools for compressing dies which must also be made of hardened tool steel. This die casting process cannot use dies made of sand, because it will fall off when it is under pressure and a fast flow of material.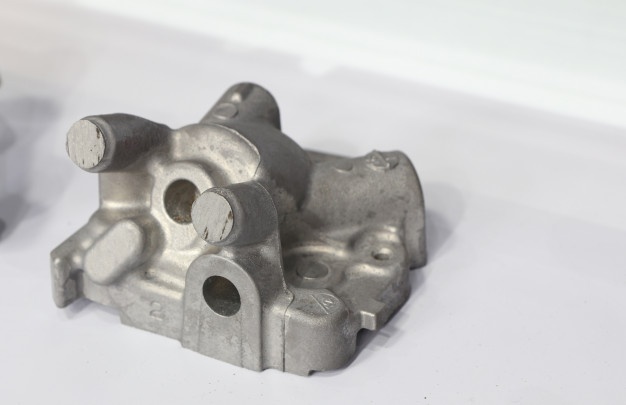 Die-casting always follows the following sequence of processes:
Dies closed and locked

Material is injected into the dies and held for a while

Dies opened

The ejector works to remove the product from the dies
Advantages of Die-casting Process
It is possible to make products with complex shapes

Able to produce a smooth surface

Has excellent dimensional accuracy (Excellent Dimension Accuracy and Smooth Surfaces)
Type Die-Casting
Type Hot-Chamber Die-Casting Machines
It is called hot-chamber machines because the injector unit (usually called a gooseneck) is immersed in a hot liquid material. This type is very efficient and fast. However, because the gooseneck is immersed in a hot liquid material, it has limitations, namely that it cannot be used for materials that have a high melting point.
If you force it, the gooseneck will melt. Because of this factor, this type can only be used for certain types of materials. The main use of this type of hot-chamber machine is for materials from Zinc-Base alloys and Tin-Base Alloy.
Type Cold-Chamber Die-Casting Machines
Unlike the hot-chamber type, this cold-chamber type has a separate furnace from the die casting machine and the injector unit is not immersed in hot liquid material. During the production process the hot liquid is taken the size of one injection into the injector unit and then the injection process runs.
In other words, the unit injector does not touch the hot liquid material continuously, but only when it is being injected, making it possible to use it on higher melting point materials such as: cooper alloy, aluminum and magnesium.
For more information about Aluminium Die Casting Malaysia, please visit https://stx.com.my/