Hexafood are a food manufacturer based in Malaysia.  They are supplier of spices, herbs and seasonings product for many food retailers & manufacturers in Malaysia.  They process spices and seasonings product in their factories, which are HALAL and HACCP certified. As for herbs products they source from prominent world class food manufacturer and spice supplier.  They pride themselves as being one of the best spices, herbs and seasonings manufacturer in Malaysia.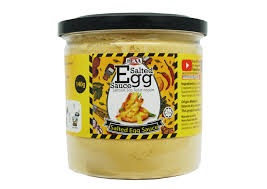 Salted Egg Sauce is one of the most famous sauce dishes in the world.
No matter in chinese cuisine, western cuisine, japan cuisine etc. There are many several ways to serve with foods such as it can be sauce, it can be seasoning or it can be for dessert.  For those who love Salted Egg. Let's rock in HEXA Food. Finally they come out with a simple & safety to use Salted Egg Sauce Premix.
For more information about Salted Egg Sauce, please visit https://www.hexafood.com/ready-to-cook-pre-mix