Hydrotrent projects and technical team of more than 10 years of extensive experience and ability to provide specialist services in design and build, construct, install, test, commission and operate and maintain the PLC Controls, Telemetry and Supervisory Data Acquisition ( SCADA ) Systems for major water & wastewater treatment controls and monitoring process.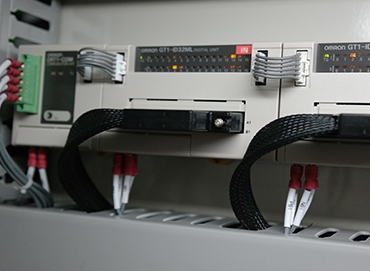 For this complex Automation & SCADA systems, they need to understand that there are normally three levels of focuses on the automated plant conditions as the control level, network level and the data collection level which is crucial for the effective integrated control operation of any plant automation in reducing operating costs, process optimization, energy management to reduce power costs and alarms & report generating for the plant overall.
Hydro-Trent has been involved in the water and wastewater industry for more than two decades since and their past installations and vast experiences gained in some major water schemes such as SSP3, Pahang-Selangor Raw Water Transfer scheme & Melaka Old & New Bertam WTP,etc through all these years have proven them to be one of the leading System Integrator and Solutions provider and these are some of the services they can offer as below.
System Feasibility

System Design

Mimic & Graphic Design

Data Point Configuration

Hardware Design And PLC Programming & Configuration

Management Information Reports

Testing & Commissioning

Operational and Technical Support
For more information about Scada Systems Integrator, please visit https://www.hydrotrent.com/