Aluminum die casting alloys are lightweight and possess high dimensional stability for complex part geometries and thin walls. Aluminum withstands good corrosion resistance and mechanical properties as well as high thermal and electrical conductivity, making it a good alloy for die casting. Low-density aluminum metals are essential to the die casting industry. The Aluminum Die Casting process retains a durable strength at very high temperatures, requiring the use of cold chamber machines. The molten metal is still contained in an open holding pot which is placed into a furnace, where it is melted to the necessary temperature. The open holding pot is kept separate from the die casting machine and the molten metal is ladled from the pot for each casting because these high temperatures would damage the normal pumping system. The pressure requirements for cold chamber castings are typically higher than those of hot chamber die castings.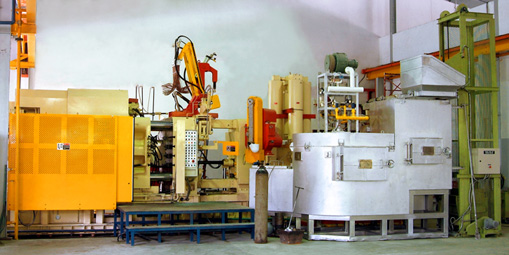 STX manufacture a wide range of aluminium components for various industries with machine tonnage ranging from 135 ton up to 900 & 1250 ton. Pressure die-casting is a process where molten metal alloy is injected under high pressure into a steel mold (or tool), and solidifies rapidly (within milliseconds) to form a net shaped component and is then automatically extracted.
The die casting tool will typically produce any number of components from hundreds to thousands, before requiring replacement.
For more information about Aluminium Die Casting, please visit https://stx.com.my/die-casting/aluminium-die-casting/