Die cast (also known as diecast,pressure cast, high pressure die cast and impregnation), refers to a forming process that the molten alloy,under a high pressure and high-speed condition, fill the mold cavity, then it is molded and then cooled under high pressure. Die cast is one of the most widely used and fastest growing metal thermoforming process. It has the advantages of good product quality, high production efficiency and excellent economic effect. As an advanced non-ferrous alloy precision parts forming technology, die casting is adapted to product complexity, precision, lightweight, energy saving, green requirements in the modern manufacturing industry. It is widely used in automotive, communications equipment, aviation, electrical machinery and other fields.According to raw materials difference, die-casting can be divided into aluminum die casting, zinc die casting, magnesium die casting.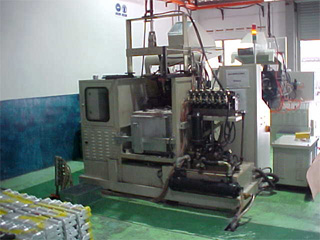 They manufacture a large range of zinc components for various industries with machine tonnage ranging from 25 ton to 150 ton. Pressure die casting is a process where molten metal alloy is injected under high pressure into a steel mold (or tool), and solidifies rapidly (within milliseconds) to form a net shaped component and is then automatically extracted.
The die casting tool will typically produce any number of components from hundred of thousands to millions, before requiring replacement.
For more information about Zinc Die Casting Malaysia, please visit https://stx.com.my/die-casting/zinc-die-casting/