Die cast zinc is one of the most versatile of die casting alloys. It provides high precision with low tooling costs. Zinc die casting offers a broad range of excellent physical and mechanical properties, finishing characteristics and is the easiest to cast. Advantages of zinc die casting include:
Complex shapes and thinner walls

Superior mechanical and physical properties with excellent tensile strength and dimensional stability

Excellent RFI/EMI shielding capabilities

Longer die life with minimal maintenance

Wide range of finishing options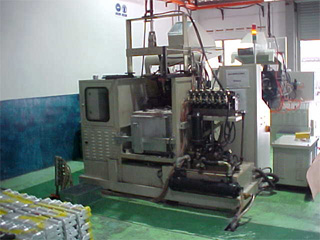 STX manufacture a large range of zinc components for various industries with machine tonnage ranging from 25 ton to 150 ton. Pressure die casting is a process where molten metal alloy is injected under high pressure into a steel mold (or tool), and solidifies rapidly (within milliseconds) to form a net shaped component and is then automatically extracted.
The die casting tool will typically produce any number of components from hundred of thousands to millions, before requiring replacement.
For more information about Zinc Die Casting, please visit https://stx.com.my/die-casting/zinc-die-casting/