One type of detox diet is juice detox. Juice detox recommends you take only fruit and vegetable juice for a few days. Some have added peanut milk as a complement to this detox. Nowadays many companies or caterers provide detox juice menus, usually for 1 day, 3 days, and even 5 days.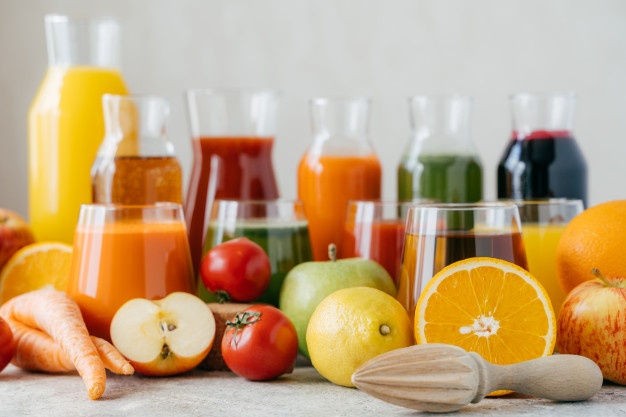 Does our body really need a detox diet?
Our body actually has a mechanism to eliminate existing toxins. The organs of the body have been designed in such a way as to neutralize incoming toxins. Unless the toxins that enter your body are very strong, a detox diet is not really needed. Diets that claim to detoxify the body are still untested, including detoxing using juice.
The effects of a detox diet
If you decide to go on a detox diet with the aim of losing weight, then this type of diet is not the right diet for you. The calories offered on a detox diet vary from 800 calories to 1500 calories. If the number of calories in is more than the calories that come out, then still you will not experience weight loss. In addition, the type of detox diet that only recommends consuming one type of food (such as detox juice that advises the consumption of fruit juice only) is not recommended to be done in the long run because it can increase the risk of other nutrient deficiencies.
For those who suffer from certain diseases such as diabetes, for example, it is not recommended to go on this diet because there can be an imbalance in blood sugar levels. Those who are pregnant and breastfeeding are also not recommended because during pregnancy and breastfeeding it takes a complete intake of nutrients to support the growth and development of infants.
Some people may feel better after going on a detox diet, not a few who claim a detox diet makes them feel more refreshed and powerful. Digestion becomes smoother and the tongue becomes more sensitive to taste. This can be caused because you do not eat foods that are "heavy" for digestion. Meat, fast food, foods high in carbohydrates and fats all weigh on your digestive tract. When you don't eat these foods at all and switch to eating only fruit (especially in liquid form), you may feel your body become lighter and fresher. A smoother digestion is also due to the fruits you consume, increasing fiber intake certainly helps the digestive system work better.
But there are people who respond negatively to the types of diets that limit calories and types of food. The number of calories is small and nutrients that are not diverse usually cause a person to feel weak due to reduced blood sugar levels, lack of energy, pain in the muscles, fatigue, to dizziness and nausea. In addition, if the fruit has become a form of juice, the fiber content is reduced because usually what is consumed is the juice alone and not the pulp or pulp.
Alternative detox diet
If you feel the detox diet is not for you but you still want to get the same health benefits, try clean eating. Detox diets usually suggest changing habits and eating patterns both before and after undergoing the diet. One of them is clean eating. Clean eating is a concept of eating pattern that is dominated by vegetables, fruits, whole grains, low-fat protein, and other foods that do not experience excessive processing. This habit is good for you to apply for a long period of time. Drinking juice can also be incorporated into your daily eating habits. For those of you who are not too fond of fruits and vegetables in their full form, then consumption of juice can be an alternative for you to meet your daily fruit vegetable needs.
For more information about Juice Detox, please visit https://whynotorganic.com.my/